Our Star Parties are open to anyone interested in the night sky. Our viewing location is reasonably close and provides a fairly dark sky for astronomical viewing.   Below is more information regarding location and requirements.
Please join us with or without a telescope for a few hours under a dark sky.  Contact WVAC to be added to the notification list below. On the day of the event a

Go

/

No-Go decision and announcement will be made (normally by 4:00 PM) based on the weather conditions.
The next scheduled Star-Party is:
June 10th (Sunset at 7:41 pm)
Additionally – a notification will also be shown here:
Current Star-Party Status:

TBA
Future Star-Party Dates (All dates are subject to change) 
Remaining 2023 Star Party Date
June 17
July 8
July 15
August 5
August 12
September 9
September 16
October 7
October 14
November 4
November 11
December 2
December 9
Future New Moon Nights:
2023 New Moon Dates
June 17
July 17
August 16
September 14
October 14
November 13
December 12
Star-Party Email Notification Form
"*" indicates required fields
Directions to the WVAC Dark Sky Site For those who have GPS devices, the coordinates are: 33o 52.696′ (52′ 46″) N and 112o 35.925′ (35′ 56″) W.
You do not have to drive on any unpaved roads to get to the site.
From Bell Road and Grand Avenue, drive Northwest on US-60 (Grand Avenue) for about 20 miles, then turn right onto North Castle Hot Springs Road.
Note that the North Castle Hot Springs road turnoff is a half mile beyond the Morristown railroad overpass. Continue along North Castle Hot Springs Road for about two miles crossing over SR 74. The site is about 1.3 miles after crossing SR 74. It is a large pullout area on the right side of the road.
If you overshoot the turn onto North Castle Hot Springs Road, you can continue along Grand Avenue (US-60) for about a mile and turn right onto SR 74. After about one mile on SR 74 you will again come to an intersection with North Castle Hot Springs Road. This time turn left, continue for about 1.3 miles. The site will be on the right side of the road.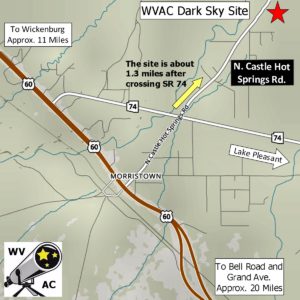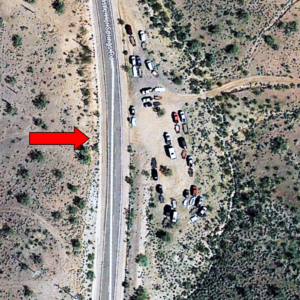 ---
Star Party Notes:
You do not need to be a member or have a telescope to attend the West Valley Astronomy Club star parties. There is no charge to attend. Our dark sky site is relatively close to the Northwest Valley and easy to get to on paved roads. It has proved to be an excellent site for our purposes. We recommend you obtain a Land Use Permit because our dark sky site is located on Arizona State Trust Land. (see details on how to obtain the permit is below.)
Depending on the weather and the time of year it may be advisable to bring some warm clothing and something hot to drink. Try to arrive before sunset.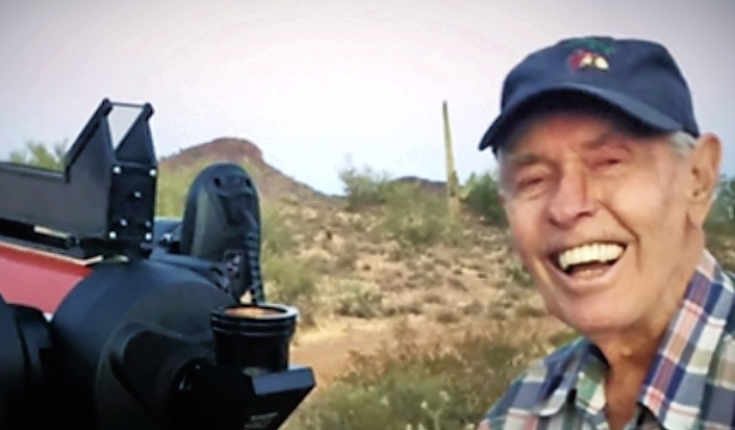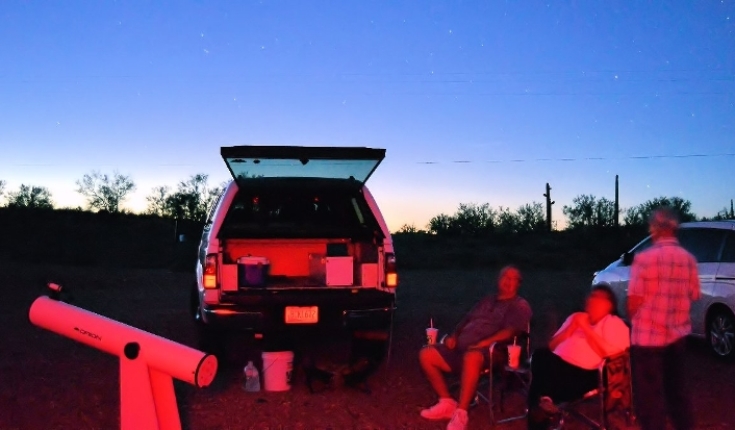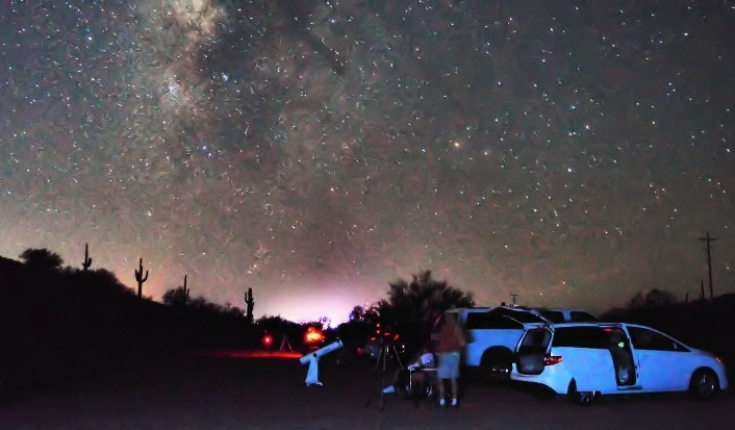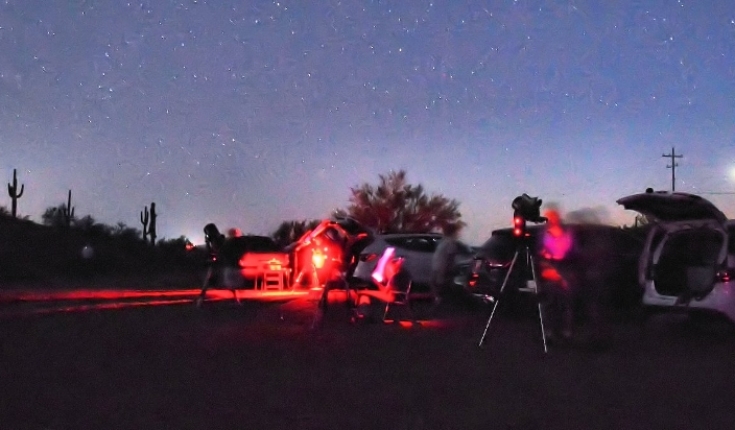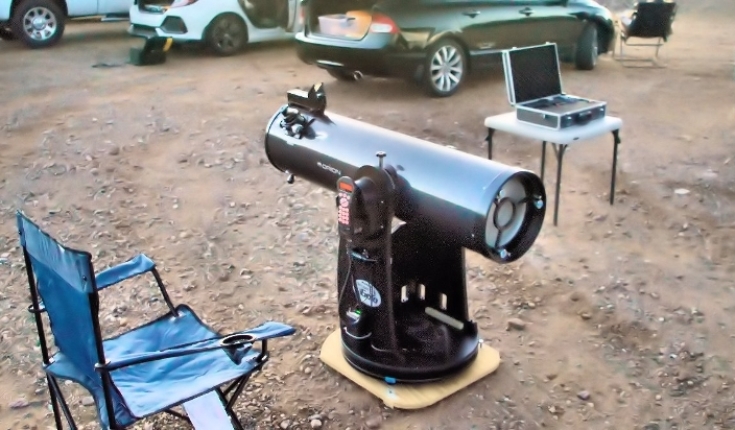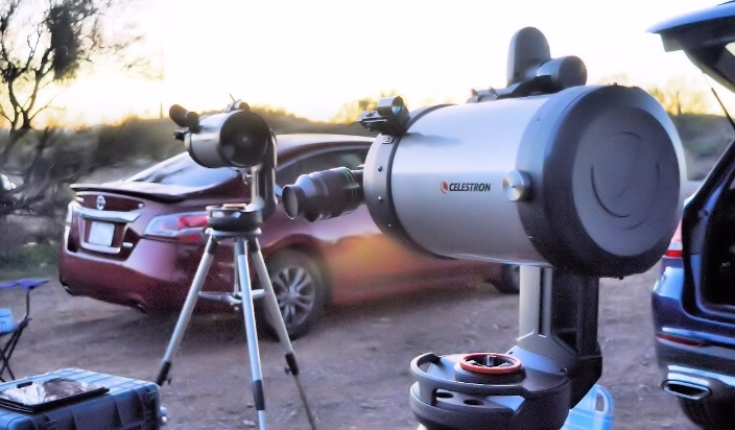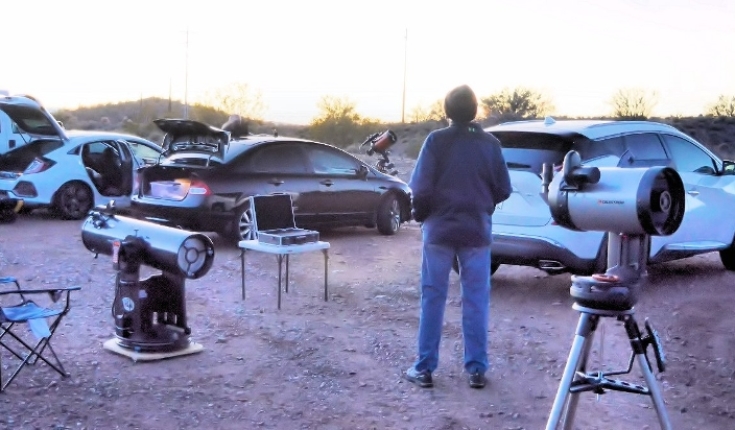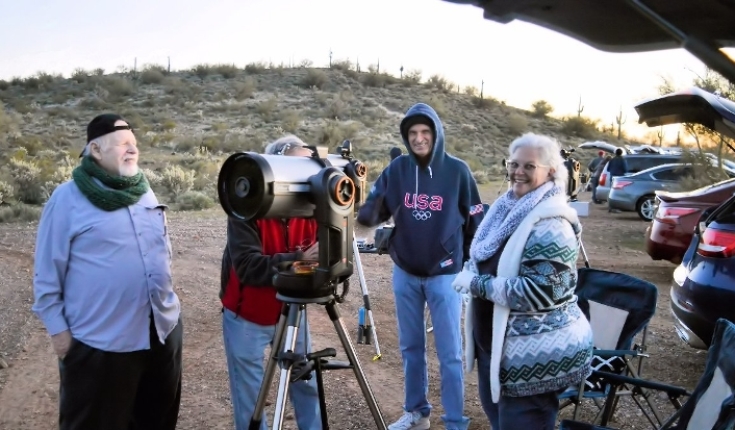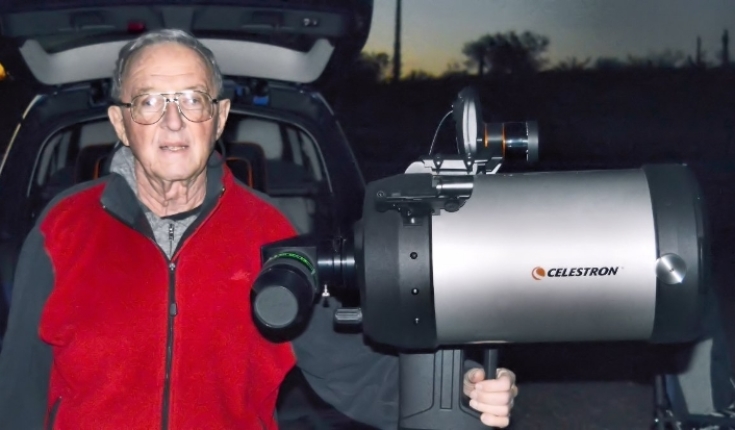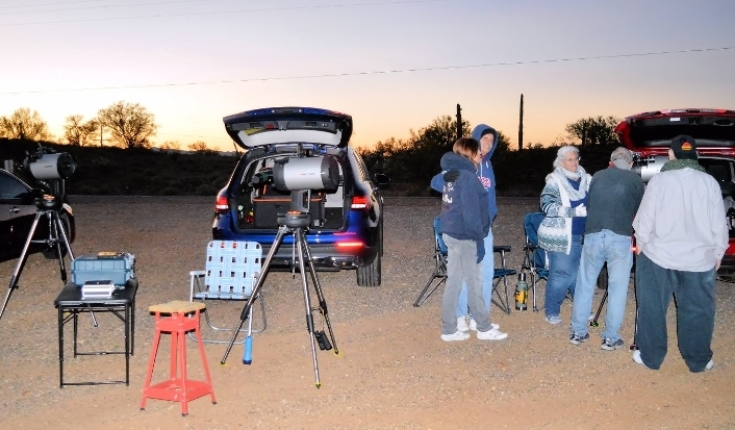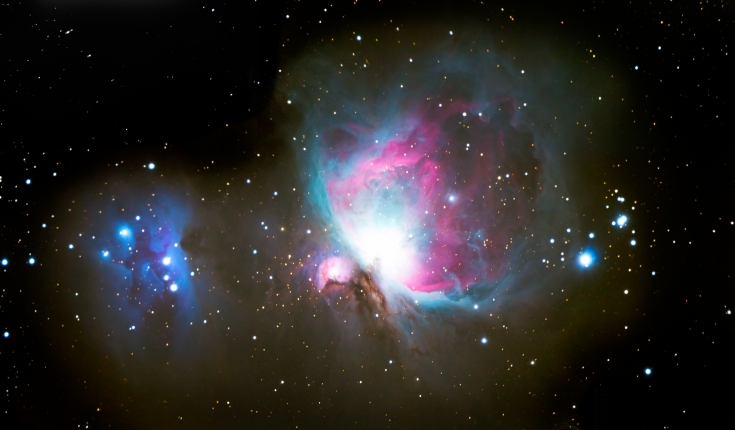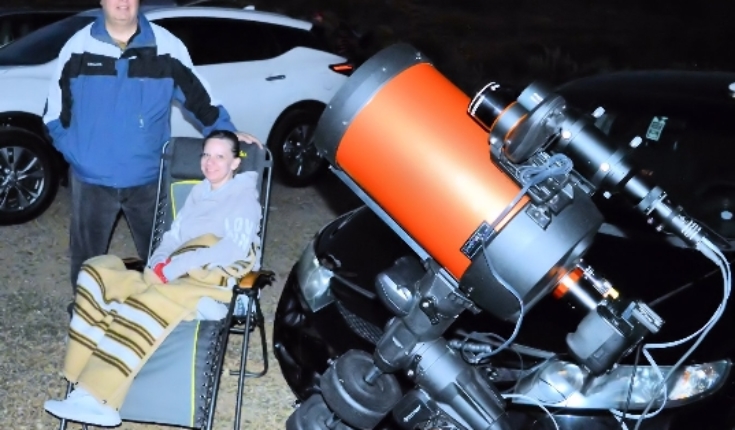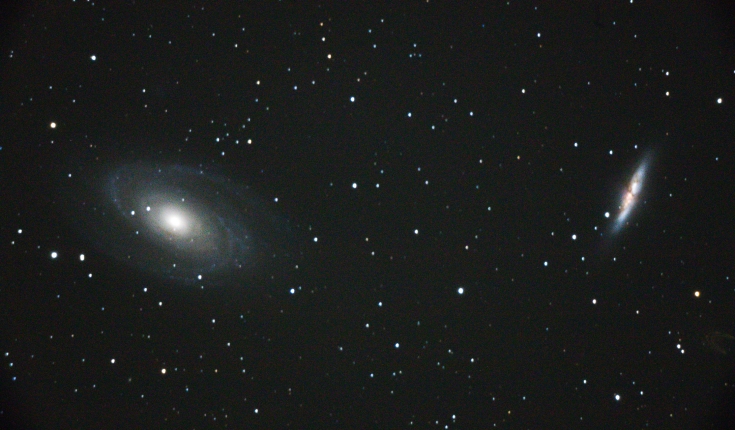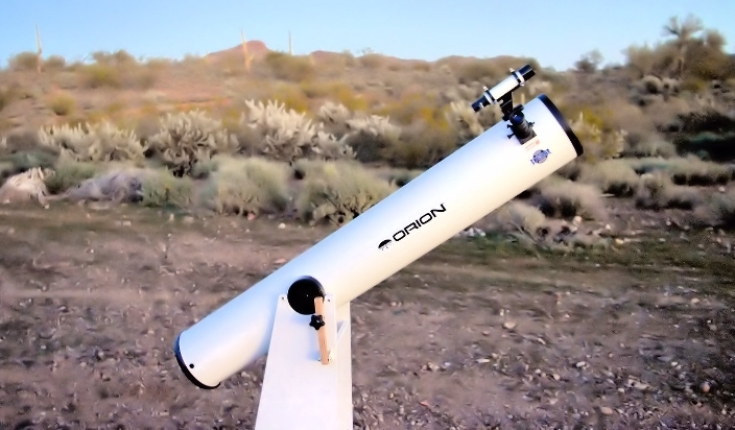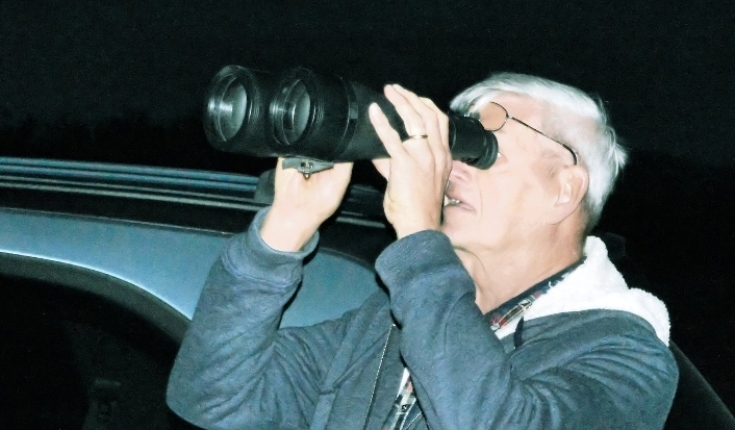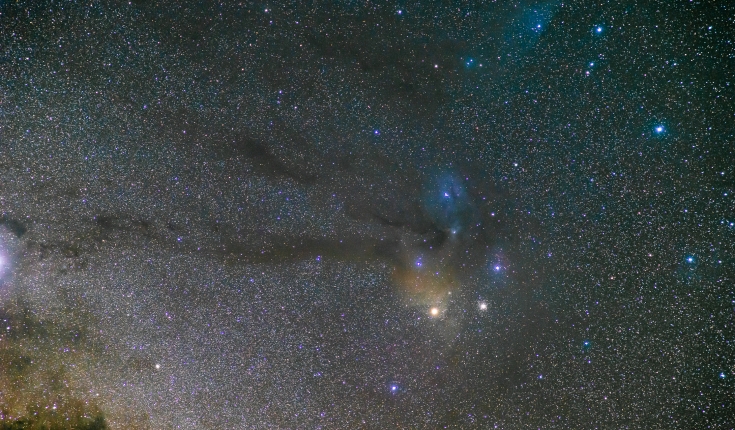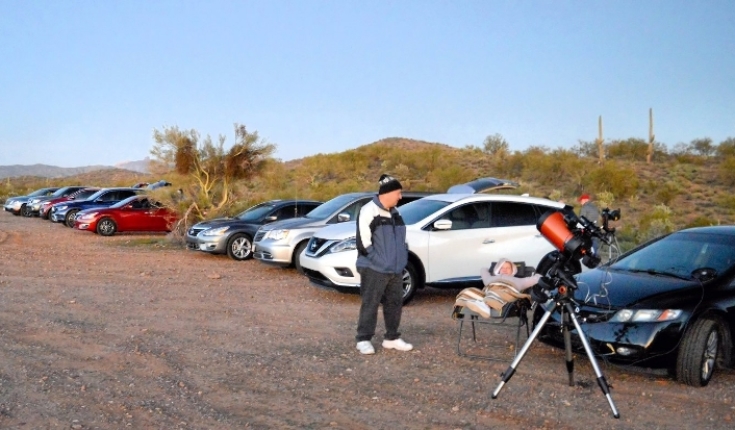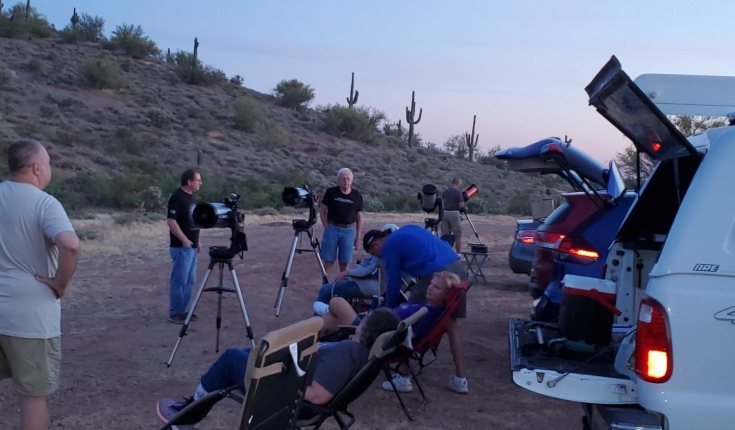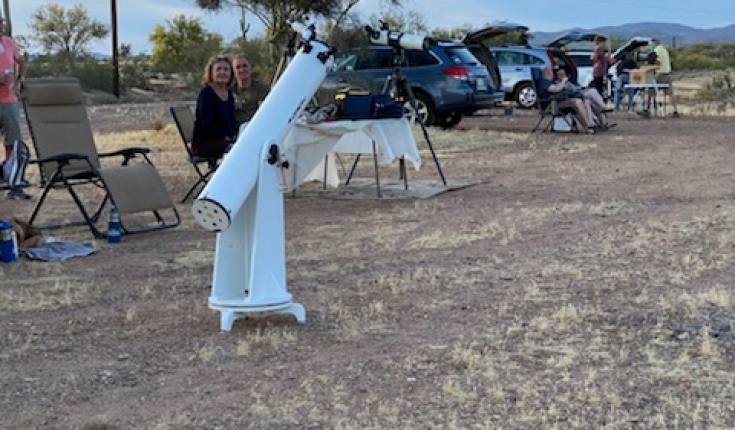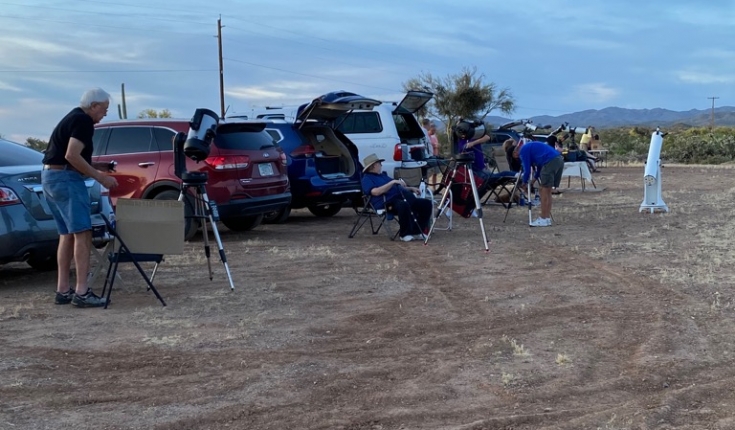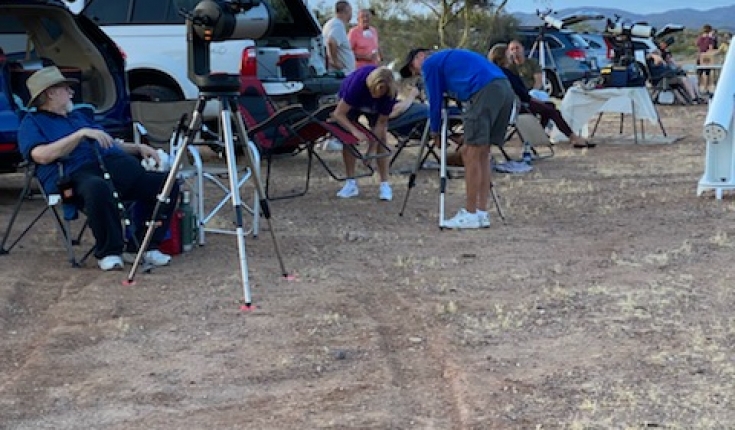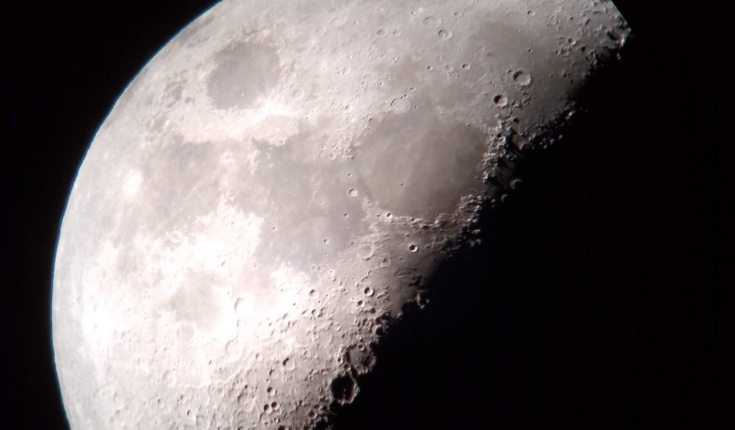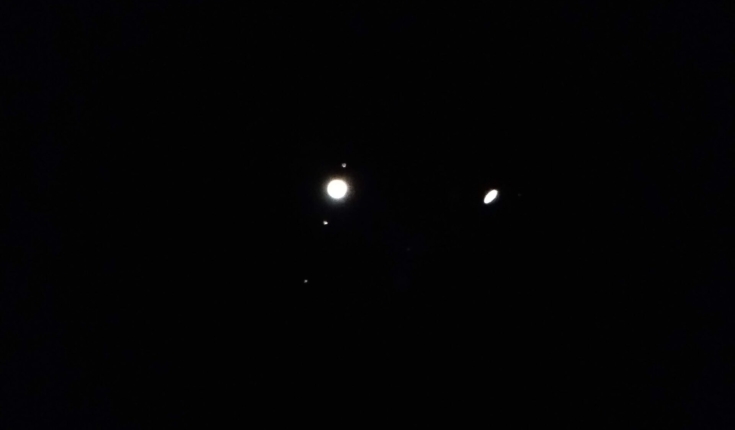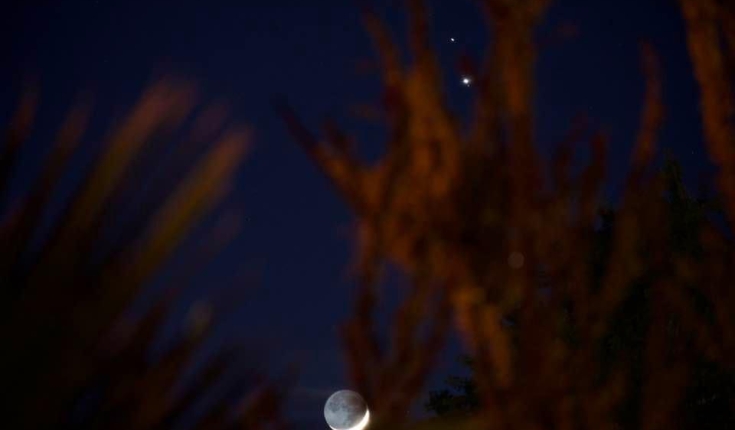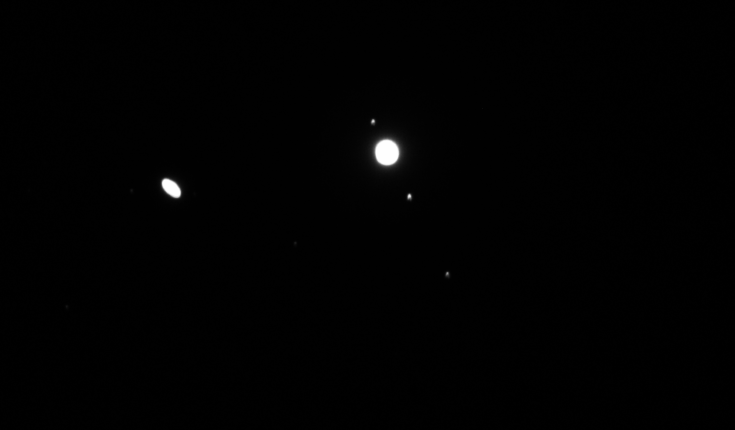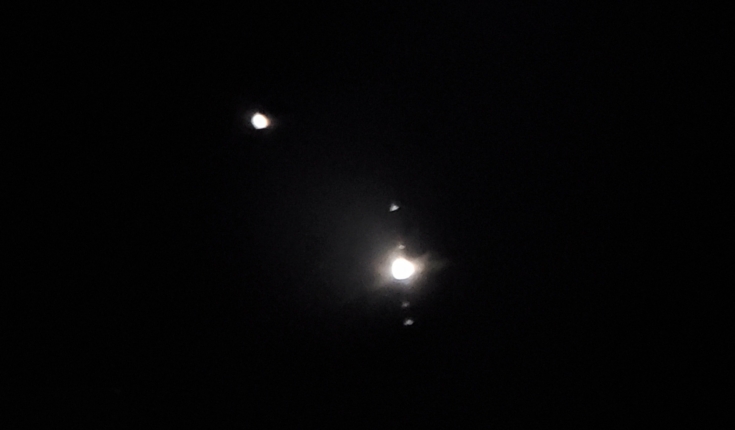 Consider bringing the following items:
Binoculars, if you have them.
Your telescope, if you have a portable one. We will show you how to use it.
Something to sit on, like a folding chair
A Planisphere, if you have one. See information below.
A hand-held electronic device with an astronomy application if you have one.
Warm clothing for use at night, depending on weather and time of year
An Arizona State Recreation Permit. See information below.
A dim red flashlight for reading charts in the dark.
Something to eat and drink. A thermos with a hot liquid is a good idea.
---
Recreation Permit
The dark sky site where we hold our star parties is located on Arizona State Trust Land designated for recreation. This means that individuals need a valid "recreation permit" to go onto this land. These permits are sold by the Arizona State Land Department. They sell an "Individual Permit" $15.00 or a "Family Permit" $20.00 which are valid for a term of one year. They are good for all State Trust Land that is open for recreation throughout Arizona.
Besides star-parties, the permit allows camping, hiking, horseback riding, picnics, bicycling, photography, sightseeing and bird watching. Information about the permits and the form for the permits may be found at: Arizona State Land Department.
I know that the permit may be an inconvenience, but it is very difficult to get such a good dark sky site so close by and on good roads.
---
Astronomy Applications
Astronomy or Planetarium applications are available for iPhones, iPads, Androids, and other handheld devices. Many of these 'apps' are free or inexpensive. Most use the GPS and motion sensor built into these devices. Once you have the planetarium application installed you can just point the device at a region of the sky and it shows you what you are looking at. It couldn't be easier.
Only one word of caution: the brightness of the screen of some of these devices may be a concern when using them at a star party. See the Star Party Etiquette section below. Here is a link to one of many products just as an example: GoSkyWatch Planetarium
---
Star Party Etiquette
There are a number of rules that should be followed to make the star party experience enjoyable and productive for all those attending.  To learn more about these rules, we have created a list you can review by clicking Here
---
Planispheres
One of the useful things you can learn is how to recognize the constellations in the night sky. A handy aid for this is a "Planisphere" which shows the sky (north and south views) and constellations for a given latitude at any hour or date. Planispheres vary in price from $7.50 to $40. Sizes available vary from 5 to 16 inches. Planispheres are optimized for use at a particular latitude. Some products specify the latitude their product is optimized for but others only specify a range of latitudes. If the specifications only give you a range of latitudes, you can estimate the optimal latitude by adding the lower and higher ends of the range and dividing the result by 2. You will be very lucky if you can get a good planisphere for your particular latitude but a planisphere is still useful for several degrees higher or lower than the optimal latitude. Since the latitude in the Phoenix area is approximately 34 degrees N. latitude, a planisphere designed for 30 to 40 degrees N. latitude would be fine.
An often recommended attribute for a planisphere is that it should be resistant to moisture. Plastic is a good material for this purpose. Laminated or coated cardboard is not so good because when the cardboard is accidentally creased, the disc becomes difficult or impossible to rotate. The moisture and dew problem may not be so important in the very dry Phoenix climate.
When you buy a planisphere, bigger is better! For use at a star party where your eyes have become adjusted to the darkness without losing your night vision, a small planisphere (less than 10 inches) is usually unsatisfactory. You will need a fairly bright light to read a small one but if you do this then you will temporarily lose your night vision. A large planisphere will be readable with a dim red flashlight so you will not lose your night vision or annoy other star party viewers. In other situations, the small planispheres can be useful.
Bring it to the star parties and use it at home inside or outside under a dark sky. There are a number of different ones available. Descriptions and photos of 4 representative and popular ones can be seen at the following site: Skymaps.com. Search the internet for "planisphere" and you will get a lot of useful hits and links.
***********************************************************************************************************
Other Night Sky Locations
Below is a list of Arizona locations to observe the night sky suggested by fellow astronomers.  You must check if state land use permits are required before using some of these areas.   West Valley Astronomy Club is not liable in any way when visiting these locations, use at your own risk.  
NO