Where We Normally would Meet: 
Beardsley Recreation Center
12755 W Beardsley Rd, Sun City West, AZ 85375 
#1 Chicory Room
 We meet nine times a year from September to May
General Meetings are held the first Tuesday of the month unless indicated (*)
             2023: Sept 5th, Oct 3rd, Nov 7th, Dec 5th
2024: Jan 2rd,  Feb 6th,  Mar 5th,  April 2rd,  May 7th.
2024: Sept 3rd, Oct 1st, Nov 5th, Dec 3rd
Annual Meeting Activities: December Holiday Party and May Picnic/Potluck
All meetings will begin at 7:00pm Arizona time unless otherwise indicated.
Our meetings feature great Guest Speakers – including staff astronomers from Arizona Observatories or professional astronomers from Arizona universities.
Not a paid member? We welcome all visitors.  If you enjoy the program we ask that you show your  appreciation by contributing monetarily or by becoming a member.
Future Meetings
*******
Our Next Schedule General meeting is September 5th 2023, you have a great summer and we'll see you in September.
*******
Sept 5th

Speaker: Tom Polakis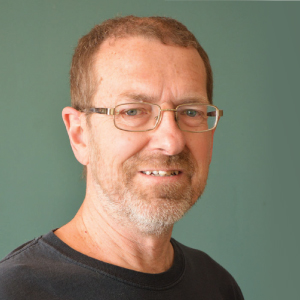 Topic: Astroimages: More Than Just Pretty Pictures
Description: Astronomical imaging has made great strides in the past decade alone. Often, the emphasis is placed on the sharpness of stars and the trueness of colors. But is that all there is to see? In his presentation, Tom will dig deeper into his images and videos to show such features as the influence of the earth's atmosphere, effects of geometry and perspective, and distances and velocities, typically using no more than high school-level math. Pictures really are worth a thousand words.
Bio: Tom Polakis has been an active amateur astronomer for 45 years, during which has seen Saturn circle the sun 1 1/2 times. His main interests involve visual observing of all astronomical phenomena, and imaging of the same with equipment ranging from a phone to a backyard observatory. He has a particular interest in describing the universe as an ever-changing entity. His writing and photography have regularly appeared in magazines such as "Astronomy" and "Sky & Telescope," and more recently has been an author or co-author in refereed astronomical publications.
Oct 3rd Detail coming soon
Nov 7th Detail coming soon
Dec 5th Detail coming soon
*******
WVAC Star Parties will continue throughout the summer, please check our Star party webpage for upcoming  dates.
Typical meeting agendas are as follows: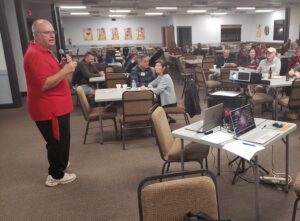 Coffee and Cookies Available
Opening Welcome and Remarks
Guest Speaker presentation with Q&A

Announcements

Door Prize and 50/50 Raffle
Club Workshop (if time permits)
Closing Remarks
Or you can view details of our previous meetings.