All WVAC Meetings will be virtual using ZOOM until further notice.
Where We Normally would Meet:  17540 Avenue Of The Arts, Surprise, Arizona (Unitarian Universalist Church)
(WVAC is not affiliated with the Unitarian Universalist Church)
Next Meeting:  
Tuesday, October 6th,  2020 at 7pm Doors open at 6:45.
 (All future meetings are dependent on state approved group sizes)
We meet nine times a year from September to May:
General Meetings are held the first Tuesday of the month unless indicated (*)
   2020: Sep 1st , Oct 6th,  Nov 5th  (* Thurs.),  Dec 1st
    2021: Jan 5th,  Feb 2nd,  Mar 2nd,  April 6th,  May 4th.
We offer a Members only December Holiday Party and May Picnic
Our meetings feature great Guest Speakers – including staff astronomers from Arizona Observatories or professional astronomers from Arizona universities.
Not a paid member? We welcome all visitors.  If you enjoy the program we ask that you show your  appreciation by contributing to our Donation Scope or joining the club.
Future Meetings
October 6th 2020 At this time we're not sure if we'll have an actual physical meeting or a virtual meeting.    In either case the speaker for October will be presenting his presentation virtually.
Guest Speaker: Tom Field, President Field Tested Systems LLC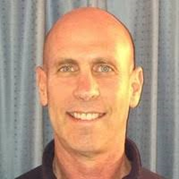 Contributing Editor, Sky & Telescope Magazine
Astronomical Spectra: www.rspec-astro.com
Classroom Spectra: www.fieldtestedsystems.com
A live Q&A after the 45 minute presentation.
Topic:  "You can almost touch the stars"
Even if you wanted to touch a star, they're all impossibly distant.  Despite these great distances, astronomers have learned an enormous amount about stars. How? The most common method to study the stars is called spectroscopy, which is the science of analyzing the colorful rainbow spectrum produced by a prism-like device.
Until recently, spectroscopy was too expensive and too complicated for all but a handful of amateurs.  Today, though, new tools make spectroscopy accessible to almost all of us. You no longer need a PhD, dark skies, long exposures, enormous aperture … or a big budget! With your current telescope and FITS camera (or a simple web cam or even a DSLR without a telescope) you can now easily study the stars yourself. Wouldn't you like to detect the atmosphere on Neptune or the red shift of a quasar right from your own backyard?!
This talk, with lots of interesting examples, will show you what it's all about and help you understand how spectroscopy is used in research.  Even if you are an armchair astronomer, understanding this field will enhance your understanding of the things your read and the night sky.
Speaker Bio:   Tom Field is has been a Contributing Editor at Sky & Telescope Magazine for the past 7 years.  He is the author of the RSpec software (www.rspec-astro.com) which received the S&T "Hot Product" award in 2011.
Tom is a popular speaker who has spoken to hundreds of clubs via the web at many conferences, including NEAF, the NEAF Imaging Conference, PATS,
the Winter Star Party, the Advanced Imaging Conference, SCAE, and others. His enthusiastic style is lively and engaging. He promises to open the door
for you to this fascinating field!
Join Zoom Meeting
https://dvusd-org.zoom.us/j/8112317903
Meeting ID: 811 231 7903
Passcode: Welcome
November 5th, 2020 (Thursday Meeting due to the election) General Meeting
Guest Speaker:   Dr. Patrick A Young
Presentation Topic:  " Supernova: Life and Death Among the Stars"
Dr. Young is an astrophysicist and astrobiologist who simulates stellar evolution, supernovae, and the synthesis of elements. He also studies planetary habitability and target selection for future life-detection missions.
Assoc. Prof. Patrick A. Young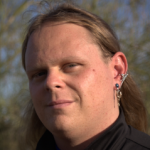 Associate Director, Community Outreach
Associate Director, Inclusive Community
School of Earth and Space Exploration
Arizona State University
February 2, 2021 Presentation to WVAC
Presenter: Will Oldroyd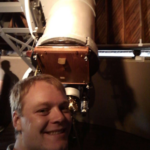 Will is a graduate student at NAU studying Astronomy and Planetary Science. He grew up in Provo, Utah and graduated from Brigham Young University in Physics and Astronomy with minors in Math, Geology, and Spanish. Will's main research focuses on searching for a mysterious undiscovered giant planet—called Planet X—hidden in the distant outer solar system. Some of the most exciting parts of this research are using supercomputers to visualize how the planets are connected through gravity and using some of the biggest telescopes on Earth (or off of it) to discover new worlds. When he's finished with school, Will plans on becoming a professor so he can continue studying the universe and share new discoveries with others. In his spare time, Will enjoys hiking and playing board games with his wife and son.
Presentation: "The Search for Planet X" We will discuss the history and current state of the hunt for a hidden world orbiting deep in the far reaches of our solar system.
May 4th, 2021 WVAC Picnic/Swap Meet/Star Party (Alex Vrenios will be bring his Solar Telescope COOL) (Event Volunteers needed)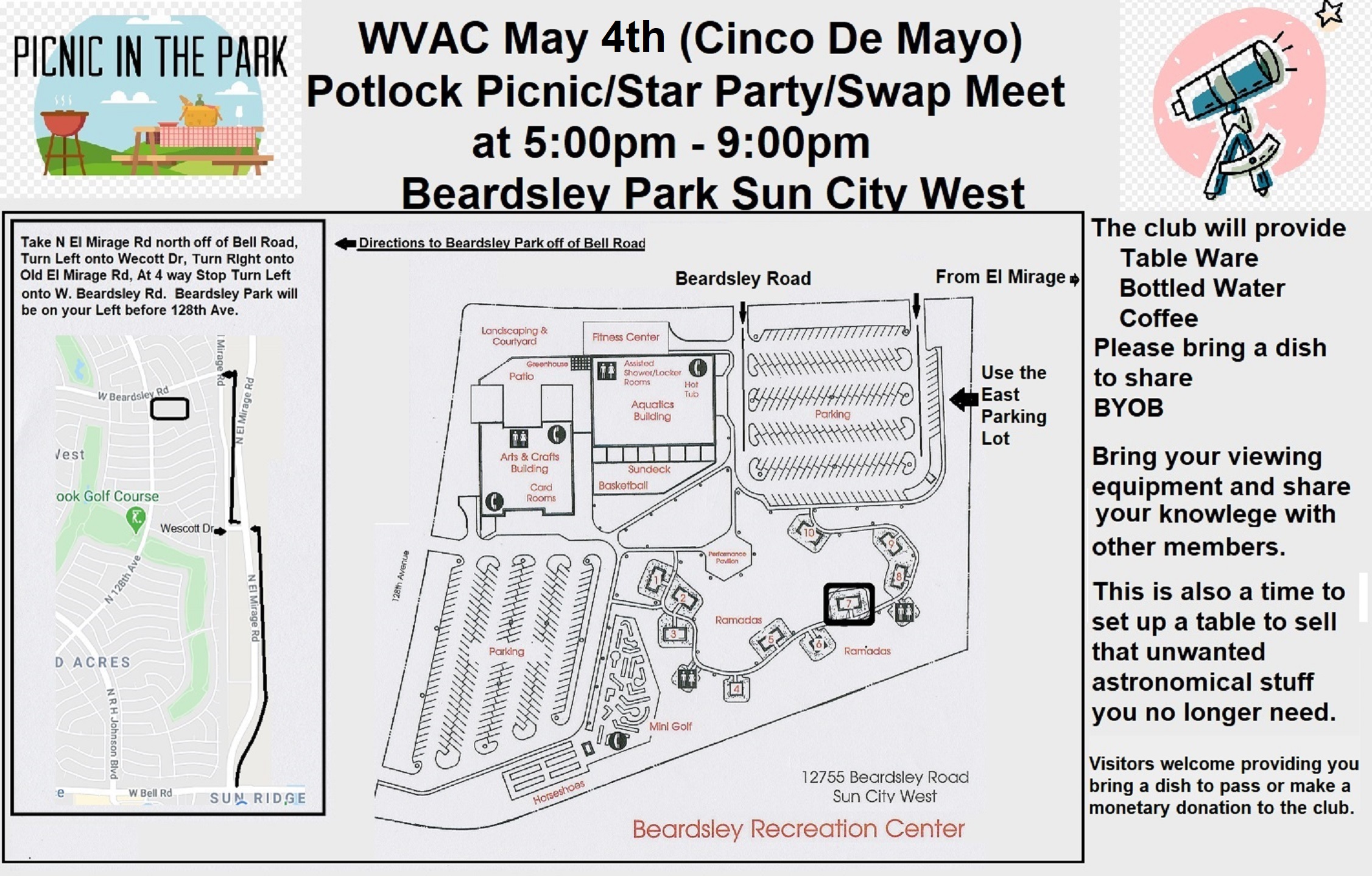 Typical meeting agendas are as follows:
Coffee and Cookies Available

A Typical Meeting

Opening Welcome and Remarks
Guest Speaker presentation with Q&A

Announcements

Door Prize and 50/50 Raffle
Club Workshop (if time permits)
Closing Remarks
Or you can view details of our previous meetings.