Where We Normally would Meet: 
Beardsley Recreation Center
12755 W Beardsley Rd, Sun City West, AZ 85375 
#1 Chicory Room
 We meet nine times a year from September to May
General Meetings are held the first Tuesday of the month unless indicated (*)
       2022: Sept 6th, Oct 4th,  Nov 1st,  Dec 6th
       2023: Jan 3rd,  Feb 7th,  Mar 7th,  April 4th,  May 2nd.
We offer a Members only December Holiday Party and May Picnic
All meetings will begin at 7:00pm Arizona time unless otherwise indicated.
Our meetings feature great Guest Speakers – including staff astronomers from Arizona Observatories or professional astronomers from Arizona universities.
Not a paid member? We welcome all visitors.  If you enjoy the program we ask that you show your  appreciation by contributing monetarily or by becoming a member.
Future Meetings
September 6th

Speaker: Mark Johnston NASA Solar System Ambassador (in person)

Speaker Bio: Mark has been fascinated by the night sky ever since he 'discovered' Saturn in his 60mm Tasco refractor at age 11. 12 telescopes later, he is a NASA Solar System Ambassador, an award-winning astrophotographer and astronomy speaker. He is also a certified cruise ship lecturer on astronomy and space science topics and has earned a Master of Outreach from the Astronomical League as well as Volunteer of the Year from the mayor of Scottsdale for his public astronomy events there. He is an early pioneer with Night Vision and EAA outreach technologies and now specializes in providing live color imaging of galaxies and nebulae during his star party events.
Topic/Title: NASA Ambassador and other Recent Activities
Talk summary: Mark will speak on his experiences as a NASA Solar System Ambassador and Astronomy speaker and outreach presenter. He will also discuss his experience with Electronically Assisted Astronomy (EAA) and Night Vision enhanced astronomy.
October 4th
November 1st
December 6th   Club members only holiday party/meeting.
Speaker: John Hiatt (Club Secretary/Outreach Coordinator)  will be giving a presentation on the Library Telescope Program.
January 3rd
Speaker: Kevin Schindler Historian/PIO Lowell Observatory (in person)
Speaker Bio: Kevin Schindler is the historian and Public Information Officer at Lowell Observatory in Flagstaff, Arizona, where he has worked for 27 years. He shares Lowell's long history of research and exploration through writing and public presentations. He writes articles for a variety of publications and contributes a bi-weekly astronomy column, "View from Mars Hill", for the Arizona Daily Sun newspaper. He has also written seven books.Fun fact: Schindler has both a fossil crab and asteroid named after him.
Topic/Title: Robert Burnham, Jr. and His Celestial Handbook
Talk summary: Robert Burnham, Jr. compiled one of the most popular astronomy books ever—the three-volume observing bible, Burnham's Celestial Handbook—while working at Lowell Observatory in the mid-20th century. Yet Burnham's life was enigmatic. In this program, Kevin Schindler will take a look at this complicated man who brought the wonders of space to people around the world. Schindler will also give an update on current happenings at Lowell Observatory.
February 7th
March 7th
Speaker:Dr. David Williams – Research Professor School of Earth and Space Exploration Arizona State University (present or remote TBD)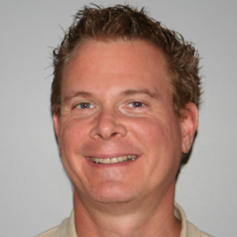 Speaker Bio:Dr. David A. Williams is a Research Professor in the School of Earth and Space Exploration at Arizona State University, Tempe, Arizona. Dr. Williams is the Director of the Ronald Greeley Center for Planetary Studies, the NASA Regional Planetary Image Facility at ASU. He is also the Director of the NASA Planetary Aeolian Laboratory at the Ames Research Center in California. David is currently performing research in volcanology and planetary geology, with a focus on planetary mapping, geochemical, and remote sensing studies. Currently David is funded and devotes most of his time in the role of Co-Investigator and Deputy Imager Lead for the NASA Psyche mission.
Topic/Title: Psyche: Journey to a Metal World
Talk summary: The Psyche mission is a journey to a unique metal-rich asteroid orbiting the sun between Mars and Jupiter. What makes the asteroid Psyche unique is that it appears to be the exposed nickel-iron core of an early planet, one of the building blocks of our solar system. Psyche offers a unique window into the violent history of collisions and accretion that created terrestrial planets. The mission is led by Arizona State University. NASA's Jet Propulsion Laboratory is responsible for mission management, operations and navigation.
It should be noted that due to software development and testing issues the mission missed its 2022 launch date and is being scheduled for sometime in 2023.
April 4th  Tentative club picnic

May 2nd Tentative club picnic

WVAC Star Parties will continue throughout the summer, please check our Star party webpage for upcoming  dates.
Typical meeting agendas are as follows:
Coffee and Cookies Available
Opening Welcome and Remarks
Guest Speaker presentation with Q&A

Announcements

Door Prize and 50/50 Raffle
Club Workshop (if time permits)
Closing Remarks
Or you can view details of our previous meetings.