Marley Park Elementary School – 2nd Grade – Space Unit 2023 (non-public event)

    February 2/16, Thursday
    Set up telescopes: 8:30 am
    Solar viewing in the morning 9:00 – 10:00 am.
    Approximate Four (4) classes of 2nd graders with each class having 27 students
    Volunteers will split up and talk to the classrooms afterward for about 30 minutes.

Follow Up: Volunteers: 7 Attendees: 103 (97 kids and 6 adults)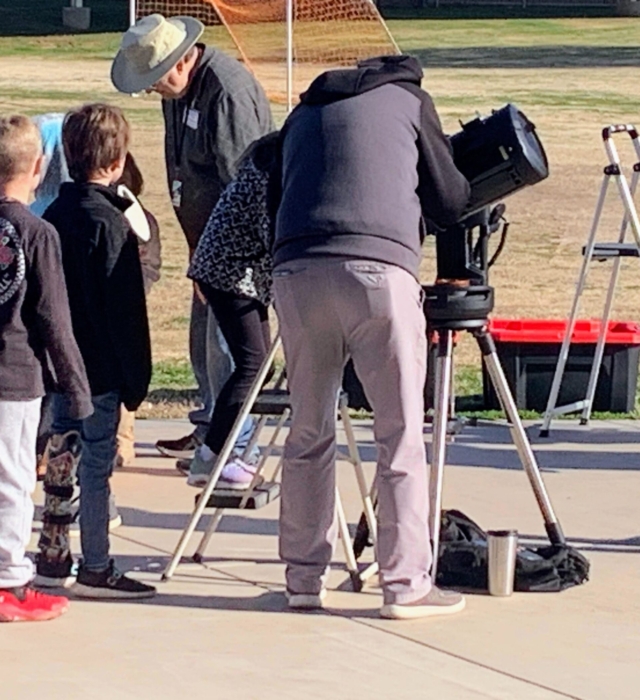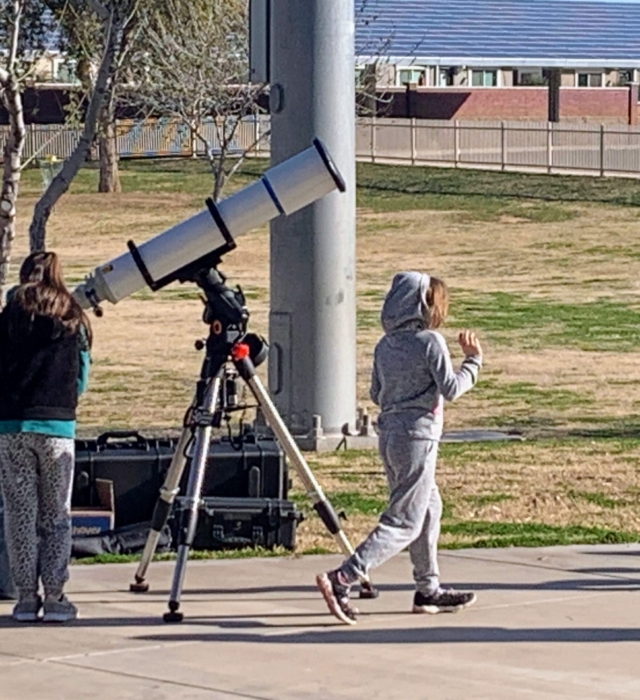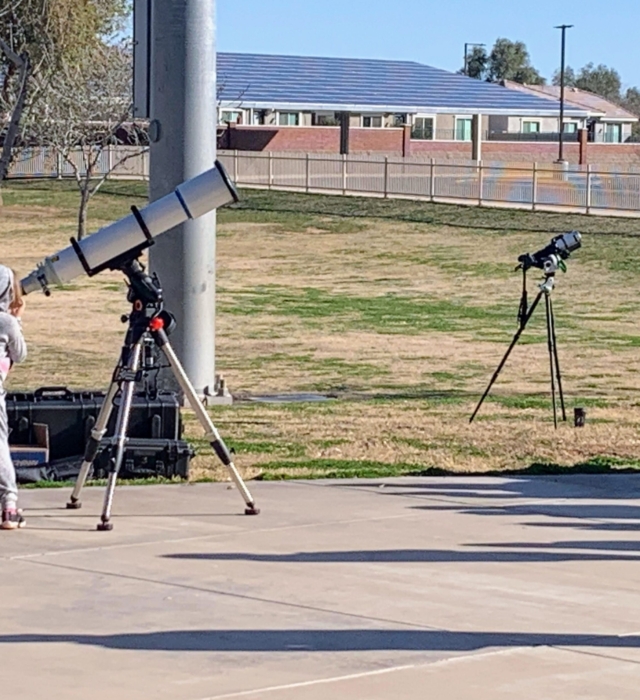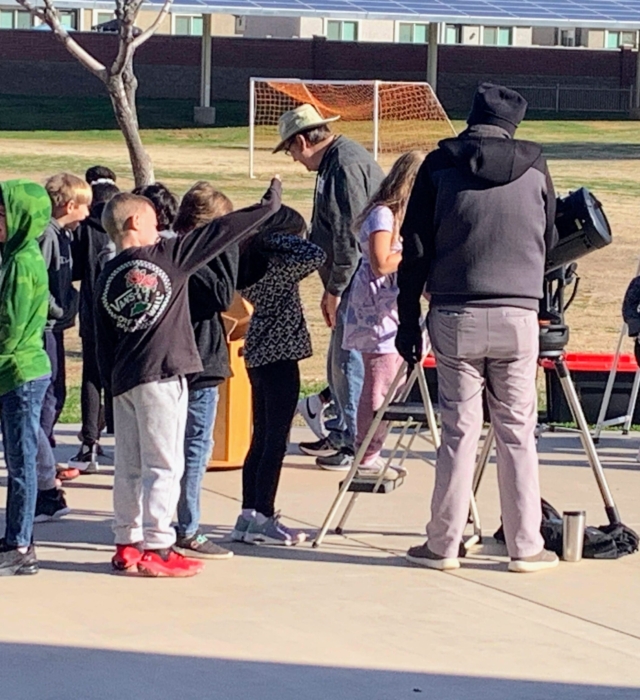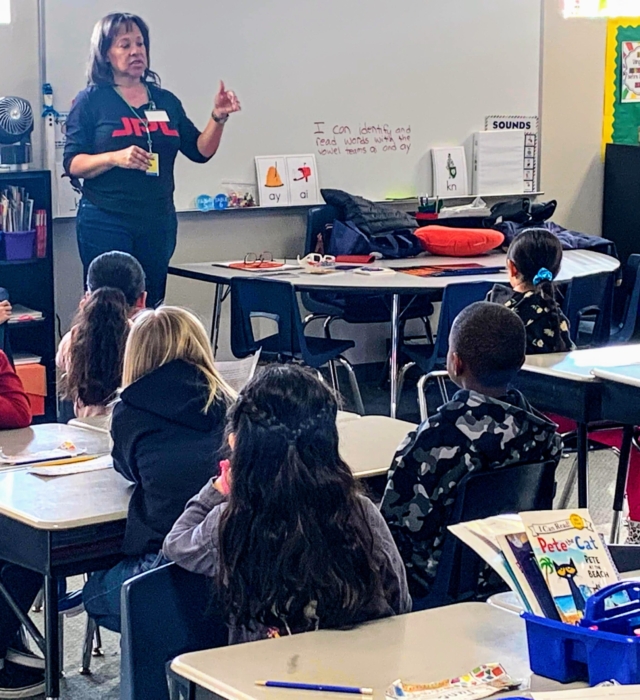 Cori Charles and Bob Colvert spoke to the classes – great job!
The rest of us ran the 4 telescopes, answered questions, and kept track of attendees.
The sky was clear, the sun and sunspots were fantastic, and the kids and teachers enjoyed the sights.
We had a few  volunteers that could not attend, thankfully they let me know, and it all worked out.