Items For-Sale:
(great values on quality used equipment!)
WVAC members may list astronomy items for sale here. To submit a "FOR-SALE" notice, please send us a message.  In your email message, please provide details of the item(s) for sale, your asking price(s), condition, and location of the item(s), your name and contact information, etc. You may also attach any images of the item(s) to be included in the advertisement. Please let us know when the item(s) is no longer available, so it may be removed from this list.
*****
Galileo G-1202 MD – Reflecting Telescope 
 Features: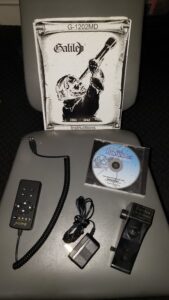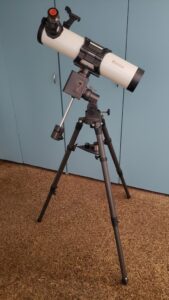 4.7" aperture  
Three eyepieces-  10 mm  25 mm  Zoom and 1.8 barlow
Scope is in good shape.  Motorized tracking works well. 
All accessories included.
Asking  $115 OBO – proceeds go to Club
Contact John Cline – johclin@cox.net
if interested.
(for more information or to see the package please talk to Larry at 323-574-3216)
*****